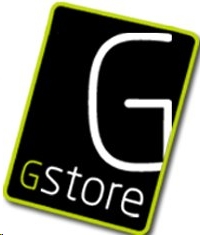 I first contacted Matt McGough at BizWiseIT in the summer of 2009 when we were opening our Crawley G-store. Matt immediately impressed me not just with his professional and technical skills but with his "can do" attitude. He works to deadlines excellently and in almost 3 years we have developed an excellent working and professional relationship.
Matt helped set up from scratch our Crawley store IT Systems installation, tills and emails and also liaised with Futura who are our epos supplier. I retained Matt as our IT Consultant and, as a small company with only 4 stores, we have come to rely on Matt for all our IT-related services.
BizWiseIT provides our remote server on a lease; server hosting; general IT Maintenance; all our back-up systems; sources all our IT supplies & kit; in-store trouble shooting (such as "crashing"); and email set up and development – as well as providing high-level IT advice and guidance to me and the management team.
The firm has also brilliantly fully designed, set up and implemented our G-store website for us. Matt McGough and his colleagues at BizWiseIT have become such an integral part of our company that we consult them as if they were an internal function – and Matt was our IT Director. I hope that we will continue to work together for many years to come.
Peter M Osman, FCA Chief Executive, G-Store
---

BizWiseIT took over our IT support at a time of considerable change within our business. We were experiencing considerable downtime with recurrent computer problems.
Matt has implemented a complete upgrade to our computer hardware, cabling and networking systems. At all times he has given good advice, been aware of budget constraints and problems caused by computer downtime. We now have an IT system that we do not need to worry about day to day and are confident that any problems will be dealt with quickly and efficiently thanks to Matt and BizWiseIT.
---


BizWise IT are an out sourced IT resource for TensCare Ltd they have worked with us for nearly a year. We have found them to be helpfully, reliable and extremely knowledgeable. They have helped integrate existing bespoke programming and Microsoft packages. Advised on and installed hardware and software and continue to give 24 hour support.
We regard them very much a part of the TensCare team & would have no hesitation in recommending them to others. 
Neil Wright. Sales Director TensCare Ltd.
---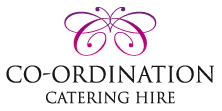 We were first introduced to BizWiseIT by our previous IT company and have not looked back since!  Matt and Dave were asked to completely replace all of our hardware which they have done and keeping within our budgets.  They advised on and set up a new network for us and also helped with the installation of a new catering hire software programme, making sure that our system met all of the requirements needed to run it.
BizWiseIT have also advised on and set up our e-mail accounts for us.  They provide support and look after our backups. We now have peace of mind knowing that if we have any problems or need advice that Matt will help as quickly as possible – we couldn't do and wouldn't want to be without them.  Thank you BizWiseIT!
---

"BizWiseIT provide a fast, cost effective and personal, friendly service. Nothing is too much trouble and they are always there to help you through any problems. A refreshing change to the large faceless call centres we all spend too much time talking to" Shawn Kelf, Peak Developers, Kent
---
Please click on a logo below for a further case studies of the work we have carried out for the business.