The Nut Association - Case Study

The Nut Association is a organisation that provides a strong and targeted group for any business or person that works with nuts in the UK.  Any business that produces, sells, distributes or processing nuts can join and become be a member of The Nut Association.
The Task
We were given the task of creating an online identity that should be flexible and simple to maintain by the organization's secretariat. At the same time The Nut Association have some ambitious goals for its members and therefore wanted an opportunity to interact with members only.
The Solution
Our solution is based on a "in depth review" of the requirements and features required on the website, along with a review of how the "Members Section" would be implemented while we ensured the solution was still easy to maintain.
Some of the features built into the finished website:
•  Companies apply for membership directly through a form which the organisation only has to approve / reject.
•  Members can maintain their information online.
•  There are special member news (hidden from non logged in users).
•  Overview of arbitration panels and people appointed by the organization.
•  Calendar of upcoming meetings and exhibitions.
•  A News Calendar where The Nut Association can provide information about relevant news.
The elements include a function to add images / photos that system automatically divides in the sizes and decides how they should be shown.  The next stage will be to added a gallery, newsletter and social media integration.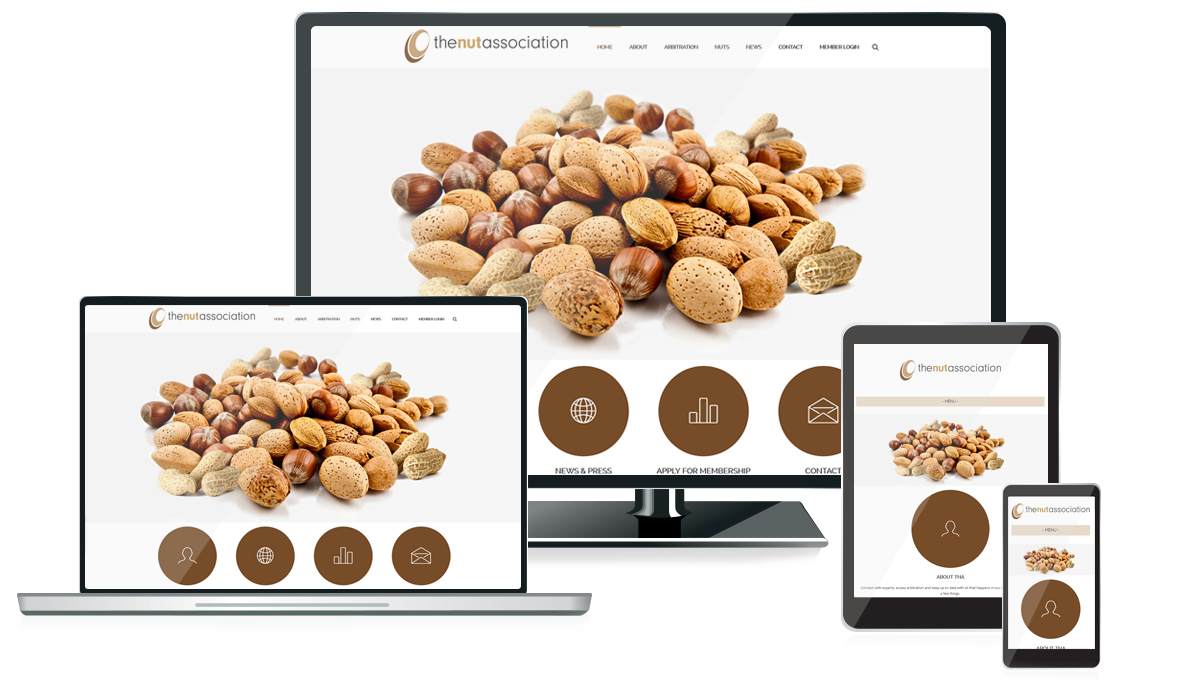 The site is of course fully responsive, images optimised along with added features to make it optimized for search engines (SEO). The site is built in Drupal, the world's best CMS, and expanded with extra security around the special member pages.  By default, Drupal is already one of the most secure systems, but the member information is secured further.
The overall solution is set up with to be easy to use and features are added logically, so it is easy for both members and the webmaster to maintain and expand the content.
View the website at at www.thenutassociation.org