BizWiseIT - Serviced Office IT Set Up & Support Project 2015
In September 2014 we found out that the serviced office building we were based in had been sold and was going to be turned into residential flats.  Along with 20 other businesses, we needed to find new office accommodation.
After viewing potential office accommodation around the Crawley area, an opportunity came up to be part of, and set up our own new serviced office complex in association with a property owner and an investor.  Southpoint Office at Lowfield Heath, Gatwick was identified as a suitable location and 10 of the displaced businesses signed up to come along with us, in addition to the current office centre manager.
"Our new office was custom designed and new partitioning was installed for each business to meet their size and requirements."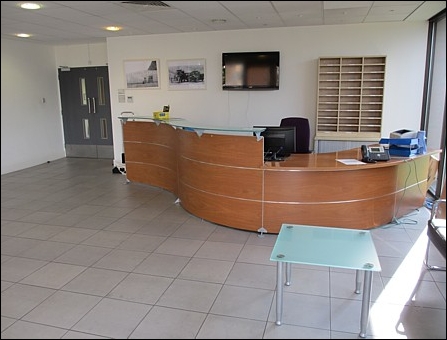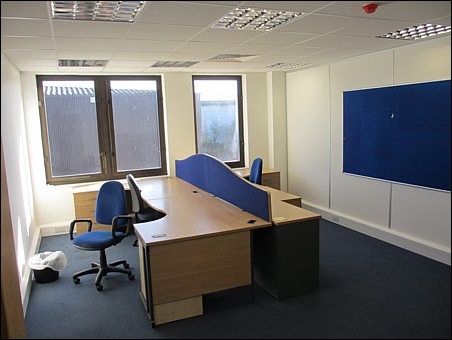 BizWiseIT were tasked with managing, designing and laying out a plan for the IT infrastructure for the building and the client rooms. All the current network points were checked and relabelled. New Cat5e cables were installed in some of the client rooms.
We then progressed to set up the IT infrastructure for the offices.  Initially six ADSL lines were installed, then in May 2015 the 100/100 leased line was installed. For each business, we set up and configured the routers and network switches for 15 Virtual Local Area Networks (VLANs), giving each business secure internet access along with passing through the network Public Fixed IP numbers if required by a business.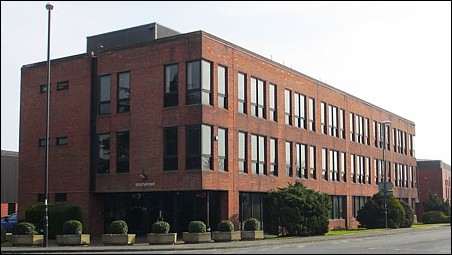 Each business/office was then tested for Network Security to confirm that no business could see or access another business network or LAN. The Fluent-Group was chosen to supply and install the telephone VOIP system for all the clients.
The moving in date was 17, March 2015, which proved a busy day!  Not only did we move in, we fully set up and configured four of our current clients IT systems (computers, servers, routers etc.) into the new office, while also making sure all the business had correct documentation and internet access in each room.
Full building and client IT/network documentation and records have been produced for reference and change as new tenants leave or arrive.
We also maintain the buildings email system and have designed the buildings logo that can be seen above and is used on all paper work/communications.
The client base and services offered has continued to grow,in 2018 the leased line was increased to 500/500 so we configured and installed new router/firewall and network switch along with the entire network/internet feed for each client in the building.
BizWiseIT continues to fully manage and maintain the IT comms room and IT infrastructure for SouthPoint Serviced Office, Crawley on a daily basis.