Refurbished Offices Available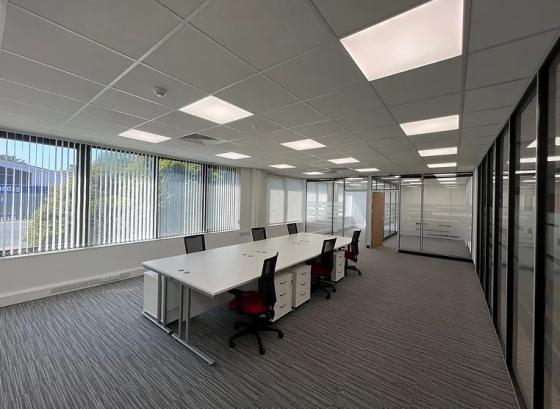 The refurb on the shared office space at Southpoint Office is now finished, so we've been busy setting up clients in the fresh new space.
It's been great to have been a part of the work, as well as benefit from the upgrade ourselves. You can find out the nature of the work we undertook in a recent update.
Ground floor offices are available now to lease. Southpoint Office charges by the square foot so you can custom-make your space to suit your business needs. Add as many desks as you want for the duration of the lease at no additional cost!
Southpoint Office is a 2-story building in Lowfield Heath next to Gatwick Airport, offering leased office accommodation as well as unbranded serviced offices and virtual offices.
All rooms are ready furnished and come with internet access as well as a private telephone with itemised billing. High-capacity broadband can be supplied at an additional cost. There are power and data points in each room/suite.
There is a kitchen for shared use and toilets on each floor, with a meeting room available to rent at an additional charge.
To enquire about leasing office space at one of Crawley's smartest residence, call 01293 223400 or 079518 33029, or email info@southpointoffice.co.uk
You can also check out the office space here: https://www.southpointoffice.co.uk/southpoint-gallery