How often should you replace your IT equipment?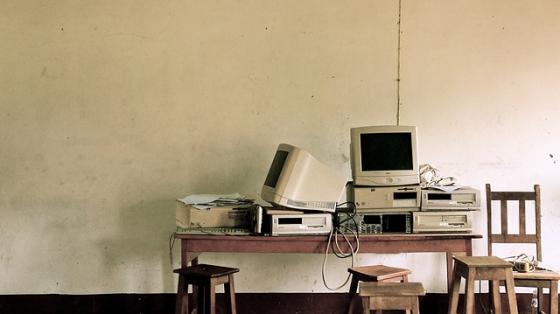 Generally speaking, most businesses will consider writing IT updates into their budget every 5 years.  That's not to say that everything has to be replaced at once; you might decide to replace on a rolling basis so you're replacing a certain proportion of your IT every year over a few years.  It's also worth noting that different hardware will have different lifespans, e.g., a desktop will show less wear and tear than a laptop.  All businesses are different too and will have different tolerances but it's good practice to consider the 5-year rule.
Sometimes we find a business would rather repair than replace their IT but what's the cost benefit?  While it can be tempting to stick a band aid over certain components, there comes a point when the band aid will no longer stick and it would be more cost effective to invest in new equipment.  Older machines may cost you more in the long run as they're likely to impact productivity and not work as efficiently – all of which costs time and money to a business.  Outdated hardware can also open up security risks especially if they're considered at the end of their life which means you won't receive the latest updates and security patches.
If you're not receiving the necessary software updates for your equipment because they're outdated or you're running out of storage space, your team are becoming frustrated with the tools they're working with, it might be a sign to consider that upgrade!
At BizWiseIT, we offer a full and complete IT equipment supply, set up and installation service encompassing new hardware and software systems.  We can advise and help with the supply of your full IT infrastructure.
We can supply and configure or upgrade individual components in your PC/Network including graphics cards, portable/external hard drives, memory, DVD burner, wide screen TFT monitors, NAS and back-up systems.
We work closely with a number of IT partners allowing us to provide the best solutions at competitive prices.  We can arrange your whole IT and computer infrastructure including Microsoft Office and even broadband without you having to deal with number companies! 
If you would like advice on your current IT set up and what might need replacing and when, then please get in touch.