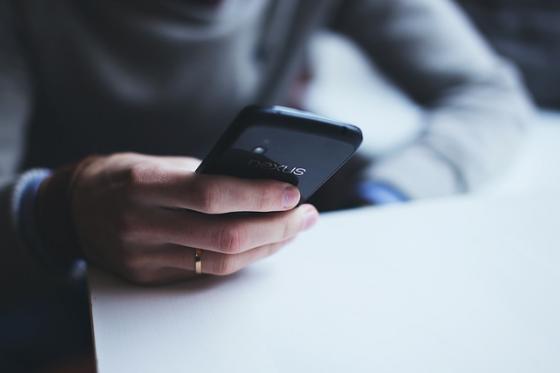 Thanks to the world of online shopping, consumer habits have changed with more and more people making purchases online.  How often do you then wait for the delivery updates via text?  Communicating via this method to update a shopper on the delivery of their goods is becoming more popular and so too, is the likelihood of scammers cashing in on your purchase. 
While it is purely potluck as to how scammers are obtaining mobile numbers (and there being every chance an online purchase has been made), as many as three in five of us receive fake updates via text containing a link to a dodgy website to make a further payment before a parcel can be delivered.
It's not just delivery company that scammers portray themselves to be, scamming text messages from your Bank are also on the increase.
So, what can you do to protect yourself against scam text messages?
As with emails, avoid clicking on external links.  If a legitimate company is sending a text message campaign, they'll generally restrict the number of characters to 160 characters to keep costs down so many companies will include a shortened URL.  This can make it difficult to know what is or isn't a fake link because the URL will look very different to its usual name – for example, https://www.royalmail.com/ or https://bit.ly/3xQZfOr.  If you're in any doubt, don't click on it!
Report any messages that you think might be fake.  You can do this by forwarding the message to 7726 (which spells out SPAM on your keypad so should be easy to remember!).  This goes through to your network provider, and they can then shut it down.  But just think how many people don't report fake text messages or don't know they can? 
Consumer magazine, Which?, has put together some useful tips on how to spot a fake text message, and want it to become the norm for certain companies, for example, Banks, not to include links or requests for payment within their text messages.
As always, the key is to be vigilant and consider gut instincts!  If something seems a little strange, then it probably is!  Check first with the company that is sending you the text to see if it is genuine.  While a phone call may take a few minutes, it will be a few minutes well spent!