Be safe online this Christmas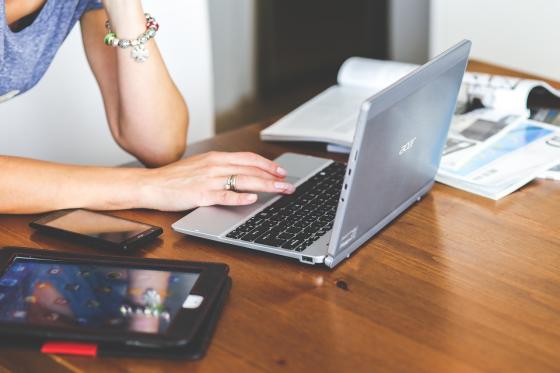 It's the busiest time for online retailers and it's the convenience for shoppers to purchase their Christmas presents online which makes it the perfect opportunity for cybercriminals to attack.
Cybercriminals are becoming even more sophisticated and to the untrained eye, it's hard to spot a fake website or a malicious lookalike domain but there are certainly lots out there where hackers have spread their destruction.  They can take on a host of disguises whether its impersonating retailers, couriers or payment service platforms.
There are some steps you can take to keep yourself as safe as possible while shopping online this Christmas.
Avoid opening emails, links or attachments from senders you're not familiar with (especially new retailers and even more so if they're offering a big discount on purchases).
Use secure websites – these can easily be identified by the URL which will begin with https:// and have a closed padlock in the status bar.  HTTPS means the website uses a Secure Sockets Layer (SSL) which is a security technology that established an encrypted link between a server and the client, allowing for personal data to be exchanged safely.
And when you've made those purchases make sure you regularly check your bank account to ensure the payments deducted are as expected.  
Also, make sure your device has the latest software updates.
If you are concerned by any suspicious activity or do find yourself in the unfortunate position of being hacked, make sure you change your credentials straight away.  We hear it so often, but it really does pay to regularly update your passwords and avoid using the same one for multiple devices/access to platforms.  
Back up your data regularly and scan your device for malware.  Many modern devices come with anti-malware software built-in which will regularly scan but if you're not covered you can easily download it.
Keep safe this Christmas!