The Real Pie Co - Case Study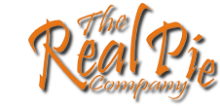 IT Support for a growing business
We first started working with The Real Pie Company in 2009 when they had just two PCs.  Since then their business has rapidly grown and so has our IT support to them.
We have installed network cabling in the offices, replaced and upgraded routers and network switches. We have set up a Network Attached Storage to share their data around the network , we supplied and installed 5 PCs and printers along with managing and maintain their offsite back up. We help and advice on MS Office and Sage issues.

2015 we converted their POP email in to MS Office 365 Exchange along with exporting and re-importing all their historic email accounts and messages. This has greatly help them as the old email system kept failing.
In 2015 we supplied and configured a Microsoft Small Business Server to run their new Season order/accounts system. Setting up users and access rights as required. We continue to work with them on an almost daily basis for full IT support, help and advice.